Sherri Petro, President and Chief Strategy Officer of VPI Strategies, represents VPI Strategies on the Expert Panel for Managing Americans. ManagingAmericans.com is a management blog with more than 300,000 monthly readers. Sherri contributes monthly to the Workplace Communication Skills Blog and is one of the most highly read columnists.
This month's post explores reacting vs. responding.
Here is a preview:
Instructions to create messages that destroy value: Open mouth, insert foot.  Instructions to create positive messages that create value: Open mind, open mouth.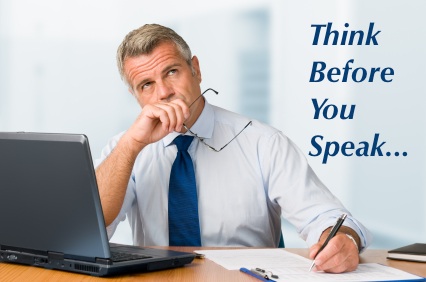 I know the former sounds familiar to you.  Have you ever thought about the latter?  That's the difference between REACTING and RESPONDING.  Responding takes a little time to plan and process, reacting takes no time at all.  Just feel free to pop off!   I'd be realistic and reduce my expectations about making a connection with the person you are communicating with or achieving the results you want, however.
R AND R
We are, unfortunately, very used to reacting.  We react since time is often not on our side as we bark orders that have come down from above or conduct "dump it delegation" as we run down the hallway to yet another meeting. We get a weird vibe on that email we just read and send off our reaction without thinking. We bring our baggage from our last boss' communication style and react the way we always have since "everyone communicates like that."
Read the complete article here.