Archive for June, 2014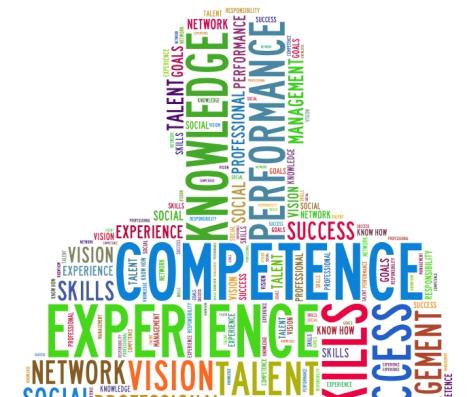 In my last blog, I captured why giving attention to talent builds sustainable profits.That article strongly suggested that creating a healthy organization is foundational to growing and becoming a stronger competitor in the global market. Over the last few years, global conditions have changed the Talent Market forever, and the need for Talent Management has also changed from a nice-to-have to a must-have. Click here to read more about it. (Why is Talent Management Important in 2014? Part 1) Or, continue on if you want to find out what you can do today to begin developing more competitive strength.
Think of Talent Management as a Health System.
An organization is a living system – a living organism – that's greater than the sum of its parts. Much like your physical body, in order for an organization to grow and compete it must create on-going health and continuous vital energy. If it's not healthy, it's just surviving.
Talent Management is the system that creates the opportunity for health and vitality. The more trust, satisfaction, growth and innovation opportunities, and development available to your employees throughout the organization, then the more vital your organization can become. Working and competing becomes fun, like sports. The infighting for survival lessens in this vital work climate. Focus on learning and innovation increases.
In an organization, sustainable health is expressed through increasing numbers of employees that are solid and high performers because they're feeling safe, motivated, trained, and rewarded. Vitality is expressed when employees trust in the workplace environment, feel free to be creative and innovative, have access to development programs, and can communicate differing opinions respectfully and directly with one another and their leaders.
A healthy system builds the long-term and prolonged productivity that creates sustainable profits.
Read the rest of Miki Jo's Talent Management blog on ManagingAmericans.
Miki Jo Resto, VPI's Vice President and Senior Consultant, represents VPI Strategies on the Expert Panel for Managing Americans. ManagingAmericans.com is a management blog with more than 300,000 monthly readers. Miki Jo contributes monthly to the Human Resources Blog.
StrengthsFinder 2.0 was based on Gallup's 40-year study of human strengths,
with 34 of the most common talents developed to help people discover and
describe these talents. The concept is easy. You gain more by focusing on
your strengths than on overcoming your weaknesses. StrengthsFinder
describes Strength as this equation: Talent (a natural way of thinking,
feeling or behaving) multiplied by Investment (time spent practicing,
developing your skills, and building your knowledge base) equals Strength
(the ability to consistently provide near-perfect performance).
I was introduced to StrengthsFinder when I began to serve on a national
advisory board for a global pharmaceutical company. Our initiative was to
advise how to best support and educate healthcare advocates at local, state,
national and global levels. The board is comprised of leaders from
different generations, geographic areas and chronic disease categories. The
board decided we should take the StrengthsFinder 2.0 assessment to better
know each other, identify strength gaps in the board's composition and use
individual strengths as a guide when forming smaller working committees.
My assessment was right on! WOO (Winning Others Over) was my number one
strength, followed by Positivity, Communication, Arranger and Strategic.
It was intriguing to see everyone's strengths. All different — though we
are all leaders in our field. As my fellow board members shared theirs,
they also indicated how, at their individual organizations, they had
surrounded themselves with individuals having complementary skills. Even
though their teams were not built intentionally using strengths, they
instinctively understood the value for their organizations in having a
balanced staff with different strengths. StrengthFinders gave them proof.
It was also clear that our inventory of the board's strengths indicated that
we had some gaps which could be addressed as we recruited new members.
These gaps made sense. Bringing on someone with the Empathy strength could
move our discussion from process to a greater understanding of the impact on
those we serve. The Discipline strength could bring focus to the board when
it gets lost in philosophical conversations and help move it to more
actionable steps. The Arranger strength could move the discussion of the
board into action steps. It was clear that our board could be more
effective in forming working committees with a mix of strengths for better
outcomes.
If you have not done a StrengthsFinder 2.0 assessment, this Gen X highly
recommends it. Whether for your staff, for the cross functional team you
are building or for evaluating the potential effectiveness of a volunteer
board or committee that you are apart of. Talent x Investment = Strength.