Sherri Petro, President and Chief Strategy Officer of VPI Strategies, represents VPI Strategies on the Expert Panel for Managing Americans. ManagingAmericans.com is a management blog with more than 300,000 monthly readers. Sherri contributes monthly to the Workplace Communication Skills Blog and is one of the most highly read columnists.
This month's post tackles the viability of texting as a strategic communication channel for organizations & managers.
Here is a preview:
We all know texting and driving is a monumentally bad combination.  What about texting and working?  This is not in reference to texting personally while at work, it's about using texting as a viable communication channel in our organizations.  How do we use it well?  While HR departments have been modifying their e-policies for use of personal texting, we don't see much on how to use texting to effectively enhance organizational communication.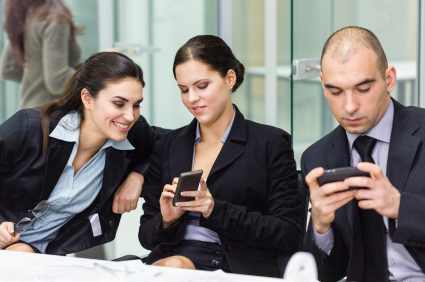 In 2008, while educating CEOs in the US and Canada on leveraging generational communication, this author asked whether the execs intended on allowing texting in their organizations.  The answer was an unequivocal no!  At the time, texting was done by youth and studies showed Baby Boomers (born 1946-1964) might be texting in five years.  What was completely underestimated was Boomers' desire to communicate with our kids.
And we learned fast.  Three years later, while addressing another such group, I did not have to ask.  The CEOs were texting their HR departments during my presentation to inquire on their company's workforce generational demographics.  Recognizing the need for immediate accessibility and the value of short bursts of information, they were on board with using texting — for themselves.
Read the full article here.