Sherri Petro, President and Chief Strategy Officer of VPI Strategies, represents VPI Strategies on the Expert Panel for Managing Americans. ManagingAmericans.com is a management blog with more than 300,000 readers. Sherri contributes monthly to the Workplace Communication Skills Blog and is one of the most highly read columnists.
This month's post explores communicating about change in the workplace.
Here is a preview:
When was the last time you saw an employee leap for joy when an organizational change was announced?  Can't remember?  Yea, that's not the usual reaction we see.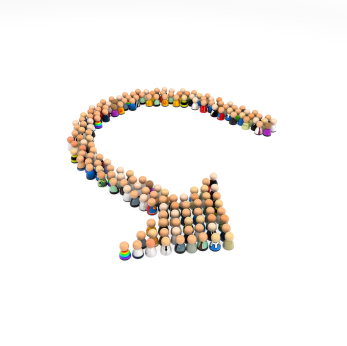 In our fast-paced global economy, change at break-neck speed is becoming the norm.   While itcan create tempered excitement in those who choose to embrace change, it tends to evoke more negative than positive responses.  Fear is the often sited reaction.  Employees may believe their already meaningful work is jeopardized, skill sets are no longer valued and, in some circumstances, their livelihood threatened.
Whatever the cause, the employee status quo is disrupted.  For those who have seen their fair share of changes, it can mean the start of yet anothercycle. Ahhh, just what we need — change fatigue!  Amazing isn't it?  Life is about change and yet organizationally we tend not to deal well with it. What goes wrong?  Communication is vital here.  How we choose to communicate can help or hinder success.
Read the full article here.