Sherri Petro, President and Chief Strategy Officer of VPI Strategies, represents VPI Strategies on the Expert Panel for Managing Americans. ManagingAmericans.com is a management blog with more than 300,000 monthly readers. Sherri contributes monthly to the Workplace Communication Skills Blog and is one of the most highly read columnists.
This month's post offers communication tips.
Here is a preview:
Blah, blah, blah.  We speak the same language and yet so many times it's like we are talking in tongues!  How come?  Admittedly, according to any dictionary, we have multiple meanings for the same words.  But what I am alluding to goes deeper than the dictionary — we assign meaning based upon many different influences.  Why is communication so hard?  Most of the time, our equipment is the same: Two ears and one mouth.  What's the problem?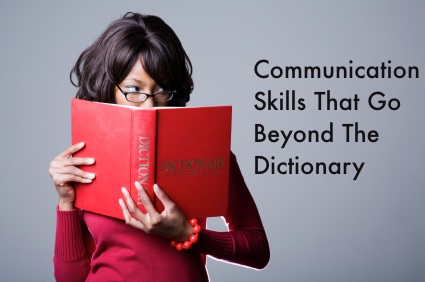 In 1995 at the tender age of 32, the answer hit me. While in conversation with a Director at my employer, I was confused that Mark and I had differing opinions.  I was trying desperately to understand where he was coming from and why he did not see the answer I clearly saw as the best viable option. I was then knocked over by a cosmic 2' x 4'.  I had a light bulb moment so intense that he stopped mid-conversation asking if everything was okay.  I blurted out, "Oh, geez, I just realized you don't think the same way I do!"
While this might be a duh moment for some readers, I surmise that the crux of many workplace communication problems is what I learned that day. Somehow in this crazy mixed up world with different work experiences, different genders, different generations, different cultures, different families of origin and different world views, we harbor the impression that others think exactly the same way that we do.  And yet, it is clear, we are DIFFERENT.
Read the full article here.