Sherri Petro, President and Chief Strategy Officer of VPI Strategies, represents VPI Strategies on the Expert Panel for Managing Americans. ManagingAmericans.com is a management blog with more than 300,000 monthly readers. Sherri contributes monthly to the Workplace Communication Skills Blog and is one of the most highly read columnists.
This month's post offers communication lessons for the multiple generation workplace.
Here is a preview: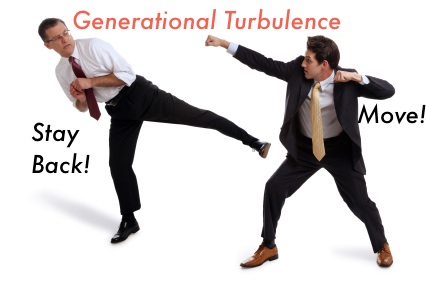 We've got turbulence brewing. Please take your seat and fasten your seat belts. Make sure your seat back and folding trays are in their full upright position. Generation X (born 1965-80), the first generation of latch-key kids, is taking over the leadership reins. And it's going to be different kind of ride.  We can navigate well if we understand their expectations of communication and how it impacts teamwork and delegation.
It makes sense. Along with our families of origin, we are influenced by the culture around us as we grow up. We take those influences into the workplace.  Sarcastic, freedom-loving, hybrid-creating Gen X likes to do things their own way. We see friction as Baby Boomers (born 1946-64) want Gen X to conduct business by Boomer's prescriptions.  In this case, Bart Simpson is a long way from Donna Reed!  Or as a Gen X might say….hmmmm….Donna who?
Read the complete article here.